Are you looking for an all-in-one bartending course?
Our training program makes people with no industry experience into bartenders. We know this because we train everyone how to bartend almost every day of the week.
Are you looking for a new opportunity?
Our students have come to us from all walks of life. We have seen delivery drivers, real estate agents, accountants, engineers, stay-at-home moms, and English teachers all change up their career to making cocktails. After only a couple weeks of training they have found themselves working behind a bar. Because of a solid hands on program, we know that eager students from anywhere can succeed in this course.
You will go from 0 to 100 with this course!
We will teach you over one hundred cocktails throughout this course. Memorization is a small part of bartending. Understanding how a cocktail comes together is how a person really excels behind the bar. We stress knowledge and great habits while demonstrating the different drinks.
Mixing cocktails is just a good skill to have.
If you're hosting a party, want to start a new hobby, or even get a part-time job slinging drinks at events around town... we've got what you need. If it's a new career you want, we've got that covered too.
"I started the course knowing nothing so it seemed a little overwhelming at first; but as the class progressed it became more comfortable and by the end I can easily notice my improvements."
- Ed Pang from Vancouver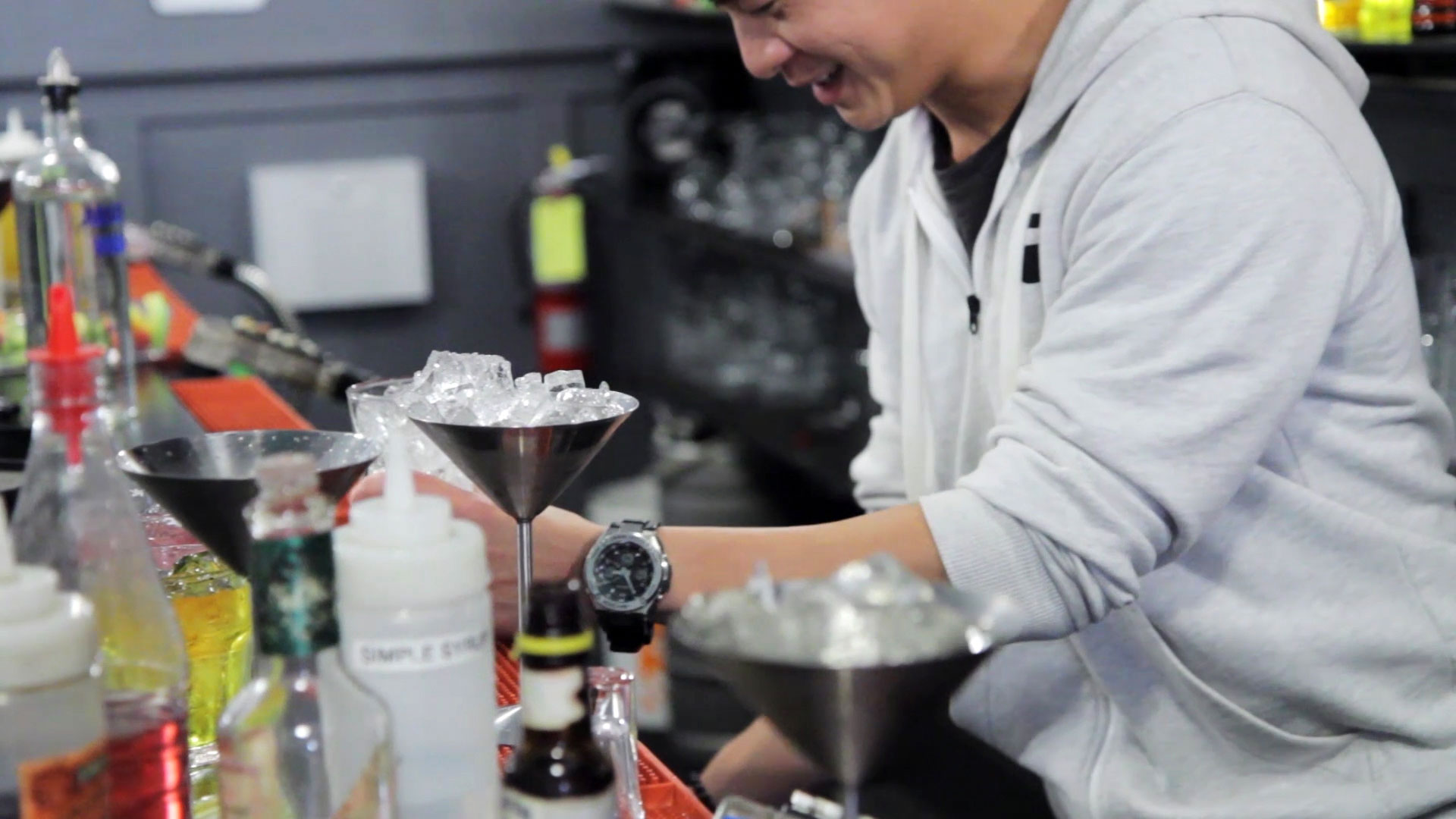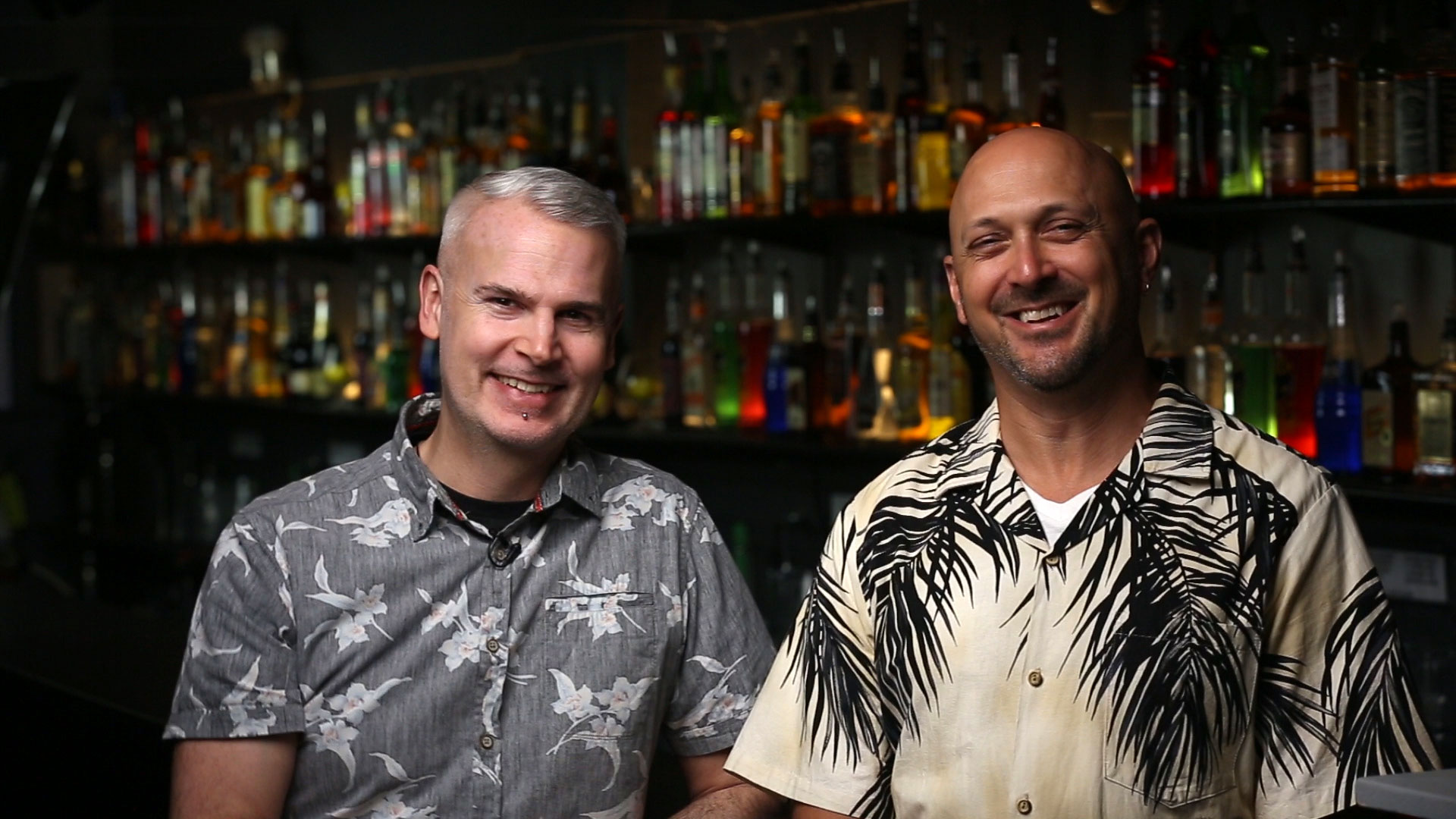 Meet your instructors, Chris and Trevor
Chris started bartending in University and has his Educators Certificate from WSET for Level 1 and Level 2.
Trevor has worked as an educator and communicator for over twenty years now.
We have teamed up to help you become knowledgeable and valuable as a bartender for yourself, your friends, your customers and your employers.